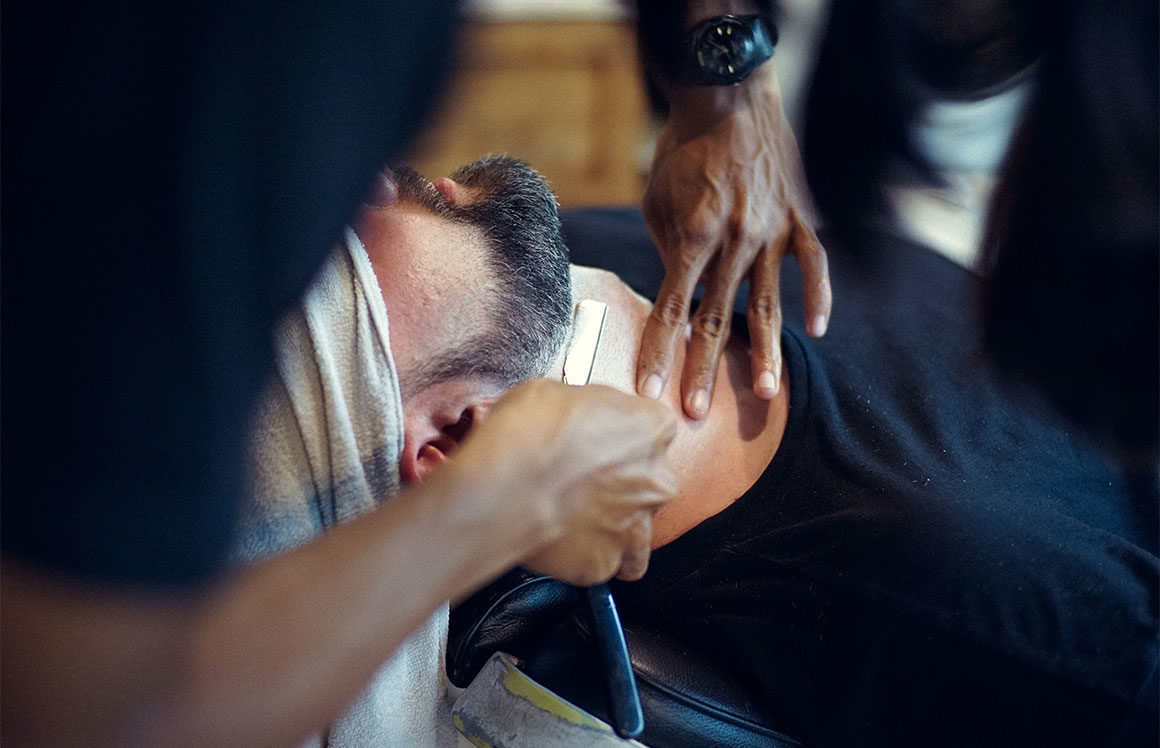 From colleagues in the office to friends and followers on social, I get asked lot of questions about men's grooming. Men's grooming has been a long-time interest of mine, from the latest men's hair care tips to the best skincare routines - there's a lot to take on board. So I decided to start writing down the most common men's grooming questions I'm asked for you to enjoy.
Common Men's Grooming Questions Answered Part 1
Should I be using a moisturiser with SPF?
Yes. Always a yes, and I say that as a minimum. Protecting your skin form harmful UVA and UVB rays from as early in your life as you can is going to pay you back tenfold when you get older. It's the ultimate anti-ageing precaution. I actually use a separate SPF on my skin, but a multi-tasking moisturiser is definitely the best place to start if you want to keep things simple.
How do I stop stubble rash?
Preparation, preparation, preparation! Most guys make quick work of their shave. While this saves on time, it's not the best for your skin; I mean, you're running multiple blades across your skin and speed! The average guy uses over 120 re-strokes per shave, so it's a lot of pressure on your skin. Take the time to heat the skin up with warm water and a flannel, exfoliate to lift the hair and if it's long, use a shaver to trim the hair first. Then use a quality shave cream and and use steady, long shave strokes. Wash the blade between each stroke and use a calming after-shave balm. Don't forget to keep exfoliating as the hair grows back and you can use aloe vera creams to soothe the area or beard balms to soften the hair.
Are expensive grooming products actually worth it?
Every man's skin is unique. It's not just about premium vs high street, it's simply what works for your skin. You need to get out there an try different products. What works for one doesn't work for all. With prestige products, you're paying for a premium manufacturing process and higher-potency ingredients that should mean better results. More often than not, that is the case, but it doesn't mean more affordable high street labels aren't effective. Shop around, try different things. A lot of the premium brands offer samples for you to take home to try before you buy.

What's the difference between hair pomades, waxes, clays and gels?
It's hard to keep track of all the different types of product on the market for men's hair, but here's a quick cheat sheet:
Pomade
A heavier styler, pomades are best for thick hair that can support the weight, can be remoulded
Wax
Technically anything with wax in the ingredients list including pomades etc., but waxes tend to be lighter and are great for any look where you want shape but freedom of movement as waxes don't harden
Clay
Ideal for hair styles that need volume but don't want to add loads of volume
Gel
Liquid that sets hard for wet, high-shine looks that can be remoulded
Paste
Work on a range of hair lengths, offers medium to firm hold and as they are water based they wash out really easily
What's the best way to trim my beard?
That all comes down to how you want your beard to look. I like mine short, but not stubble. So I use a shaver-over-comb method that's my personal favourite. You can see how I achieve that look in my beard care how-to video. If you have a longer beard, I recommend heading to a barber and working it through with them. You'll be using a mix of scissors and shavers so it's best to have a 1-2-1 class first.
See more grooming posts here
Featured image by Christoffer Engström