With the Olympic influence stronger than ever in the SS12 collections, a trend that has followed through to AW12, the introduction of technical fabrics into everyday wear is rife. Givenchy, Raf Simons, Acne, Lanvin and Paul Smith all showcased collections full of sport-inspired designs including shorts and anoraks, constructed form fabrics with purpose.
Thanks to the wonders of modern innovation, new weaving technologies have allowed designers to create lightweight, and more importantly, breathable garments, perfect for the current climate. New weaves help the fabrics work with your body, like seen in many sportswear brands, allowing the bodies cooling processes to work naturally or by acting as a brace against the elements.
Buzzwords to look out for include 'Microfibers', 'technical fabric' 'polyesters', 'polyamides' (e.g., nylon, kevlar, nomex, trogamide). These will become more noticeable this year especially with all eyes on the London 2012 Olympic games. Think mixed and contrasting fabrics, mixed-stitch, leather sleeves, varsity jackets and such.
One designer who really takes this trend through the heart of his SS12 collection is Raf Simons. The entire range is a vibrant celebration of colour, modernity and youth. He blends slick tailoring over technical weaves and uses bold contrasting accents to re-envisage sartorial classics. Coats and jackets for instance, are crafted from nylon in bold, attention-demanding prints. Some feature diagonal seams blending in almost invisible slip pockets, reflecting a modish, youthful energy. Classic t-shirts have had their sleeves cut off for an activity-ready aesthetic; trousers are slim and fitted, both are accented with bold pops of colour, finished in a high shine for a designer-luxe finish to these sporting looks.
Raf Simons
Givenchy
 Acne
Paul Smith
 Lanvin
On the High Street:
River Island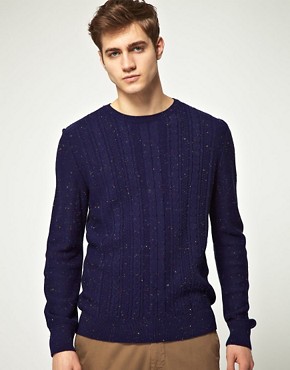 TOPMAN