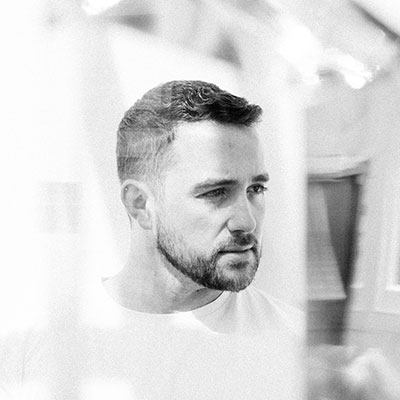 "I got nice photos taken." That was the title my friend suggested for this post. I wasn't sure what to write about but I wanted to share these photos with you from a shoot I had recently with Julian Victoria. I met Julian through a friend a couple of years back, he's the Editor-in Chief for DOG magazine, a new K9-focused coffee table mag that I am low-key obsessed with. Julian also happens to be a gifted photographer and we've been trying to sync schedules for an age, so I was chuffed to finally get some time to shoot with him.
Portrait Mode
Doing a portrait series was a little out of my comfort zone. It seems at odds considering I blog and have Instagram etc. but I'm really not a natural when it comes to posing in front of the lens. I'm much more comfortable with video when I can talk my way out of looking bad! When you're having a portrait done your very exposed, especially with minimal backgrounds, but it is also quite cathartic; the more I shoot, the more I put myself in that position and I examine and learn my body and its movement the more it builds my confidence. I couldn't recommend this more to anyone who struggles with confidence, it's a great way to break down the perceptions you have of yourself.
We shot in Julian's beautiful house in Notting Hill and the surrounded neighbourhood. It was a stunningly sunny day so we were able to have some run with shadows cast. Julian is super creative and took some of these shots through a prism, creating an awesome effect. Julian also couldn't have been a better coercer, talking to me and candidly taking shots as we spoke, as well as capturing my nervousness. I'm looking forward to shooting with Julian again!
Anyway, let me know what you think, and check out Julian's magazine, DOG, here.