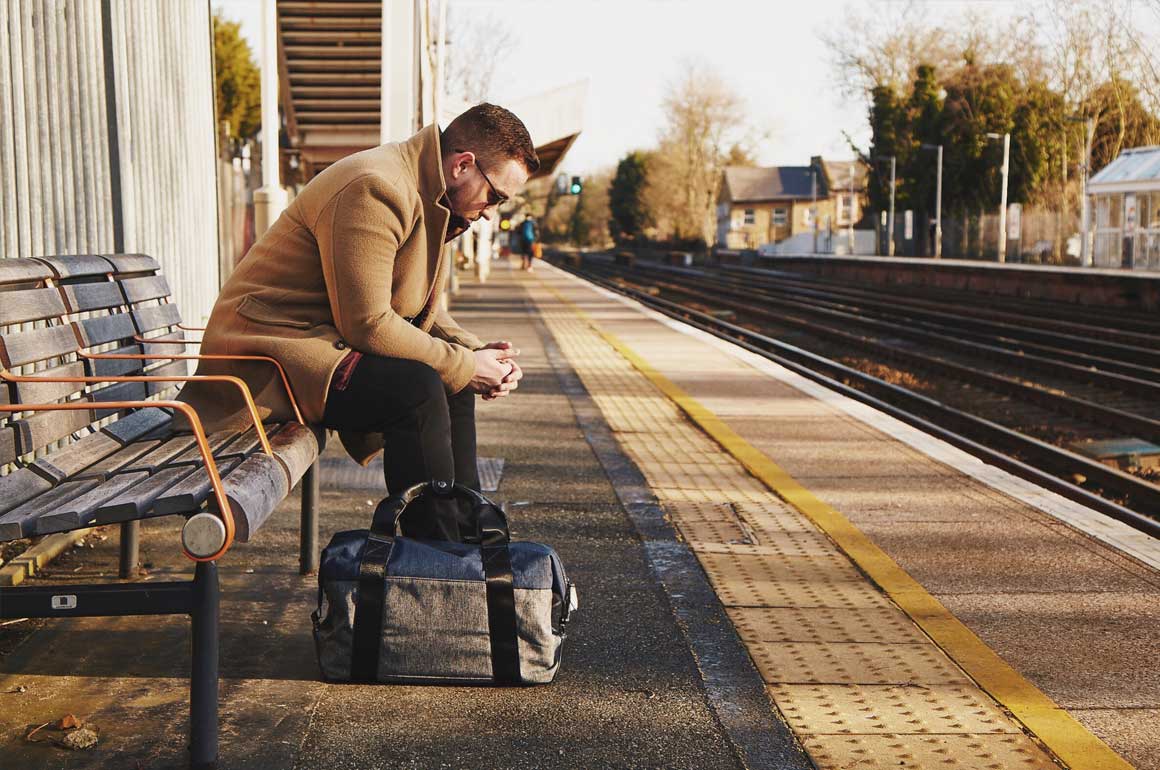 Freddie Mercury nailed it when he belted out 'I want to break free'. OK, so maybe not as dramatic, but the urge to disappear from your environment every once in a while is something most of us can relate to. Recently I had a week off work with no holiday plans, I had lots of annual leave to use up but I'm saving for an upcoming trip in April, so staycation was the word of the day, so I decided to escape the city.
Now, before you judge, please know I love London. I eat, sleep and breathe this place. While I'm away I yearn for the stale air and cement and it's only when I'm within the M25 that I relax. But while London offers you the world, she can also be one hell of a bitch who will take whatever energy you have to give, so a recharge once in a while I important.
Mastering the art of packing
I've gotten pretty good at these short trips; I've mastered the art of what I call 'guerrilla grooming' – packing only what is truly essential, as well as nailing the capsule weekend wardrobe. Because let's be honest with ourselves, gents, you're not really going to swap t-shirts every day. Hell, I'd place a wager on whether you'll even bother to change your underwear.
During my week off I decided to head out of the capital for a bit, to visit my sister in Dorset and some friends in Essex. By pure coincidence, the incredible Jose Pope was there to capture the moment in all of its natural glory.
Yes, that last bit was a lie, but check out the shoot below and keep scrolling to discover my top tips about packing for weekend tips after the jump!
From head to toe: Sunglasses, Garret Leight | Coat, Only & Sons (similar here) | Shirt, J.Crew (similar here) | T-shirt, ASOS | Gilet, Celio | Watch, Ted Baker | Jeans, Replay | Boots, ASOS | Holdall, Ted Baker
Grooming games
When it comes to grooming and travel, why is it that we suddenly decide that it's on our holiday that we finally start using EVERYTHING we own and really nail our routine? Spoiler alert: it's not going to happen – maybe with the exceptions of a weekend at a spa which is solely about that. Just keep to the basics. Message ahead and make sure where you're staying has the basics like toothpaste, shampoos and body washes (if it doesn't, I'd question the quality of your locations). From here, it's all about the essentials; moisturiser (combine with an SPF to save space, but take a body SPF if you'll be sunbathing), eye creams to banish the effects of late night boozing. Then finish up with hair styling products. DONE.
Packing perfect
Now for the main beast. Rather than waxing lyrical, I'm going to simply bullet point what I'd pack for a couple nights away in various weather types. You can fit these into a large holdall or a small suitcase.
Out in the cold
1 pair black jeans (works 24/7)
2 x T-shirts
1 Jumper
1 mid-layer (gilet or thin jacket)
1 long coat
1 x smarter boots
1 x trainers (you could ditch these in favour of the same boots)
2 x underwear
2 x socks
1 x Pjs (or just sleep in your undies)
Hat, gloves + scarf
Grooming kit
Tech cables
Hot to trot
2 x T-shirt
1 x shorts
1 x trousers (cropped)
1 x light jacket
1 x sunnies
1 x shirt (to smarten up)
1 x swim shorts if needed (your accommodation should provide a towel)
Grooming kit
Tech cables