Now, if you happen to have any form of social media, you may have noticed a bit of a buzz today over a certain pop star's stunning cover of the next issue of Notion Magazine. Queen front man Adam Lambert is the cover star of Issue 69.
The tall, dark and devastatingly handsome, Adam Lambert shares the details of the Max Martin assisted album on the horizon and speaks about artistic maturity and singing lead for the iconic group, Queen. - Notion Magazine
Issue 69 marks the first of a new quarterly magazine that Notion is to become.
This April, Notion magazine – the trendsetting quarterly reporting from the front lines of music and fashion culture – is back. With a brand new 260 page format and a slick redesign of the layout, Notion's coverage of the best new styles, emerging talent and the brightest stars has never looked so good, and we're ringing in the changes with four amazing cover stars!
In the issue, Adam talks about how he approached creating his third studio album: "The music industry is so crazy, competitive and focused, and after the Trespassing album I kind of had to stop and ask myself 'why am I doing this? What do I want? Who am I? What am I about?' and just re-examine at everything. I finally became more grounded about all of the fame stuff; it's not freaking me out anymore."
Adams next single Ghost Town is out on April 21. Check out the Official Chart Company's first listen review of the track.
Take a sneaky look at the shoot below. Adam looks incredible and I can't wait for you to see the rest of the issue, which also features interviews (and separate covers) with Lindsay Lohan, Carly Rae Jepsen, Pixie Lott and Marina and the Diamonds.
Adam Lambert for Notion Magazine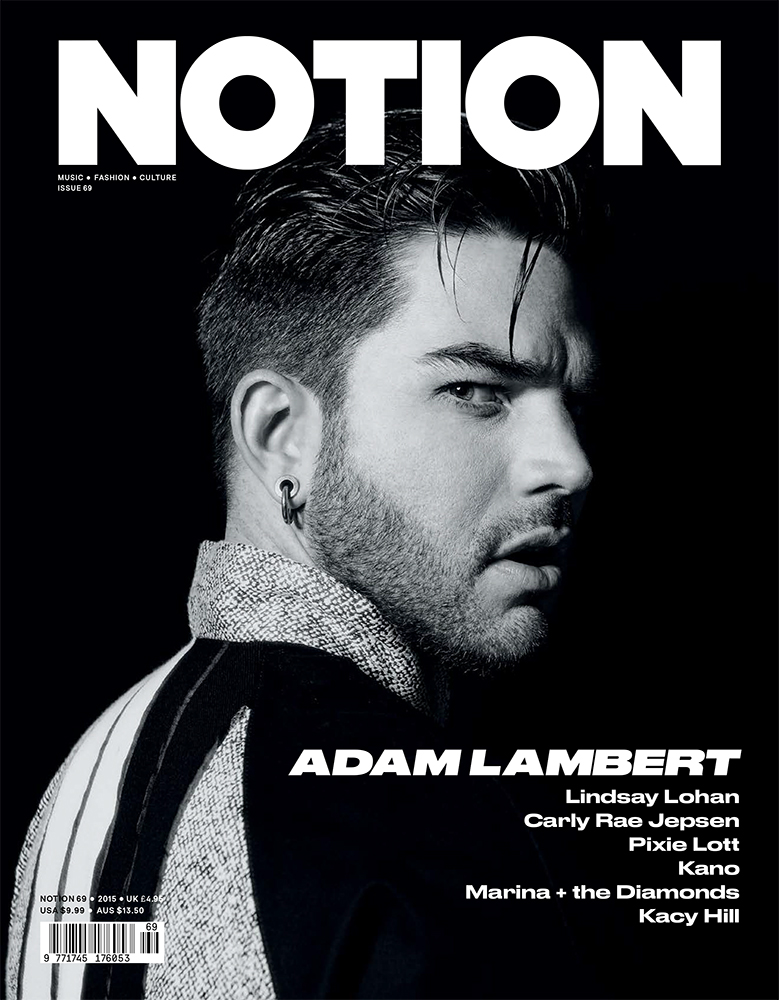 Adam's cover of Notion Magazine comes out on April 24th. Get it here.