Alexander McQueen's staple skull t-shirts get a Gothic, graphic upgrade for the new season – with 3D illusion prints, stained glass windows, sketches and marbling giving the memento mori-style designs a sense of grandeur typically associated with the runways.
The iconic skull motif of Alexander McQueen is as synonymous with the famed British fashion house as sharp tailoring and fashion-forward design. Their range of t-shirts has long provided the easiest way to work the signature McQueen look into your existing wardrobe.
The tees are all made from 100% cotton in Italy and vary in price – from £120 to upwards of the £300 mark, depending on the printing process. Take a look at some of the hero pieces from the new AW13 range below…
Stained-Glass Skull T-shirt
This stained-glass window printed shirt offers a bold interpretation of the skull motif, blending old and new to great effect with a 3D skull printed on the front.
Priced at £240: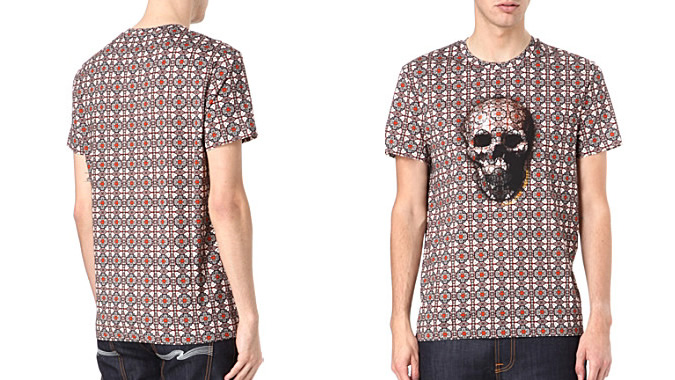 Flower-Print Skull T-shirt
Built from a series of floral arrangements, this flower-skull t-shirt is full of contradictions of life and afterlife.
Priced at £120: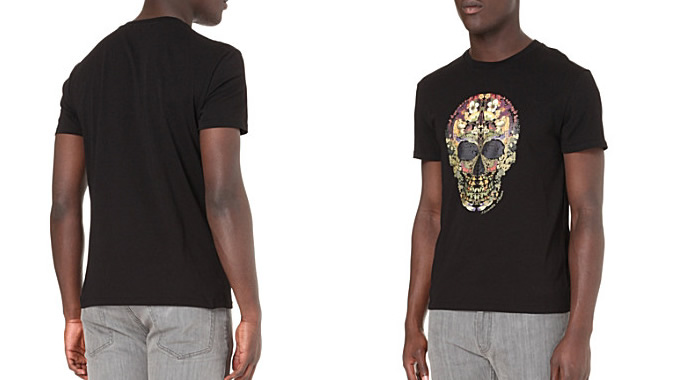 Marble Skull-Print T-shirt
A flowing marble print gives way to a skull motif on this statement t-shirt – offering a modern way to work Alexander McQueen's graphic moniker.
Priced at £275: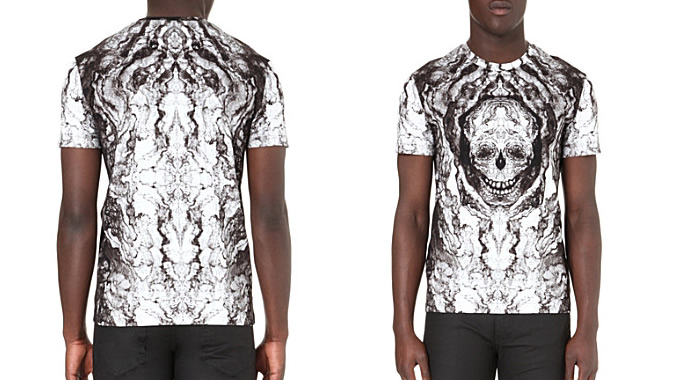 Lady Skull T-shirt
On appearance, this grey t-shirt takes a more subtle approach to the skull's presentation due to its muted sketch print graphic. But on closer inspection, McQueen's signature subversive nature shows through in the naked lady sketch that builds the skull's shape.
Priced at £120:
Where To Buy
Alexander McQueen's graphic t-shirts are available at Alexander McQueen, Selfridges and Mr Porter.
Check out this article, and other by me, over at Fashionbeans.com