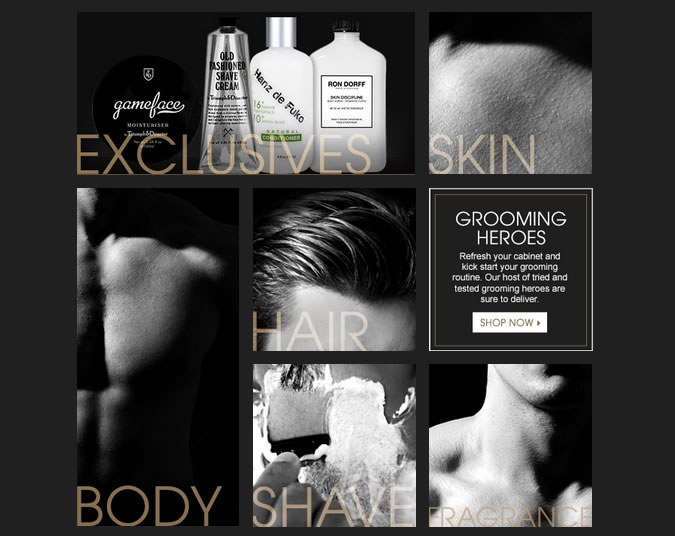 Selfridges.com has launched a dedicated men's grooming department online, offering a one-stop, go-to shop for all aesthetically-aware men.
When it comes to looking after our bodies, in the gym men are pros but when it comes to grooming, I'm talking skincare (dare I say makeup – yes there are man-friendly brands out there) and haircare, women take the lead. However, I don't believe this is due to a lack of awareness of the products out there, or a lack of interest in using them to achieve a perfectly groomed look.
Women are bombarded daily by an uncountable amount of brands offering this, that and the other for, well, this, that and the other. No matter what store you enter, there are beauty departments dedicated to targeting women and their needs – even Selfridges departmment store offers nearly an entire ground floor to this enterprise. Beauty is big money.
But what of the men? Where are our friendly staff, standing in the isles, eager to spray us with the latest fragrance or offer advice on our oily/dry skin? What about covering up that dreaded spot that popped up the morning of a big meeting? It just isn't there. Step up, Selfridges' new online men's grooming department.
The online department's look is super clean, masculine and overly inviting, in a good way. Best of all is its ease of navigation, with the landing page offering a well designed layout of images of men's body parts, tagged with the appropriate text to inform you where to go for what: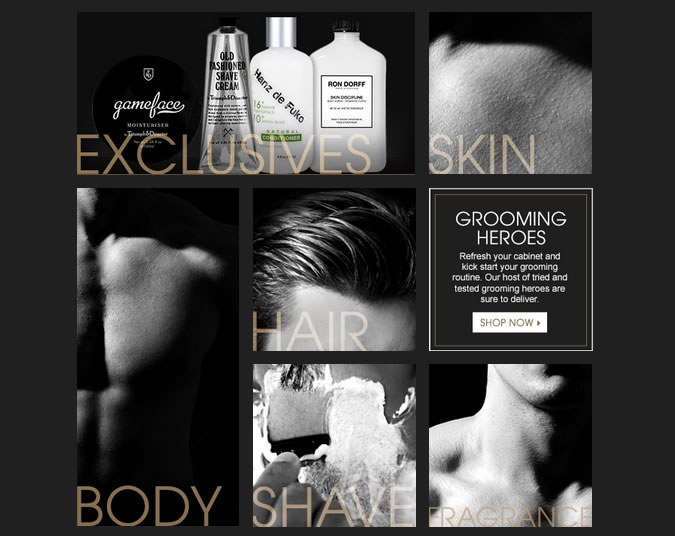 Check out Selfridges Men's department page here.
Check out the rest of the article and more of Selfridges exclusive men's grooming products over at Fashionbeans.com